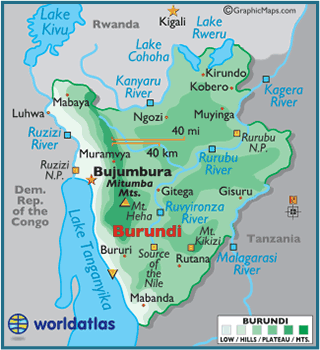 Burundi, the 3rd poorest nation in the world, is called "The Heart of Africa" and is located between Kenya and Rwanda.
With a GDP per capita of US $267, the country's almost 12 million people are among the poorest in the world. Burundi ranked 180 out of 186 in the last Human Development Index. As much as 89% of the active population depends on farming a territory as densely populated as Belgium.
Hope Medical Clinic, Hope Sewing Machine Training Institute and Hope Technical institute are all located in the town of Masanganzira  (Ngozi Province). It serves a population near the Rwanda border of approximately one million people, and is a resource to these five surrounding provinces who have suffered greatly from ten years of genocidal war.
Capital: Bujumbura
Major languages: Kirundi (official), French (official), Swahili
Major religions: Christianity, indigenous beliefs
Main exports: coffee, tea, sugar, cotton, hides
Population of Provinces
Ngozi: 600,000 (Location of Clinic)
Kirundo: 200,000
Kayanza: 100,000
Butare (Rwanda): 50,000
Muyinga: 50,000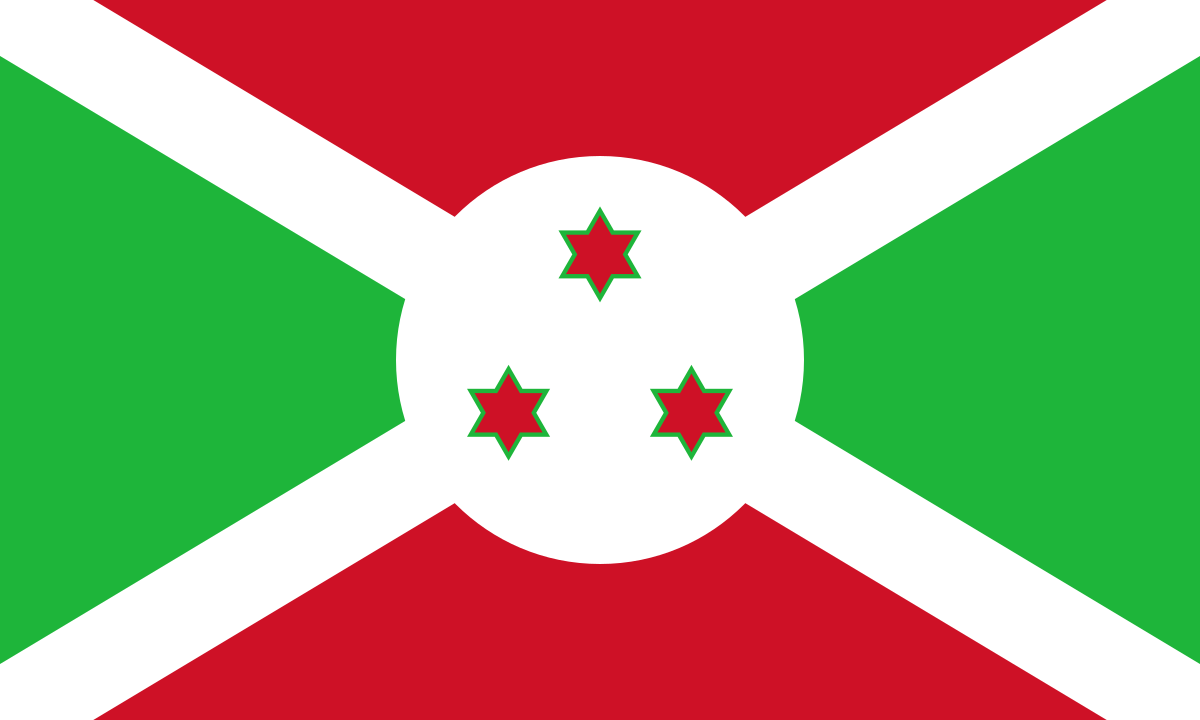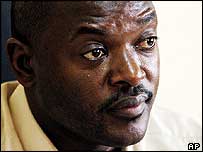 The President of Burundi, His Excellence Peter Nkurunziza, has personal relationship with Jeri Matson, founder of Hearts Without Borders. President Peter has visited Hope Medical Clinic and donated the land, worked hand-in-hand with the HWB construction team, and hosted private dinners to give special appreciation to Hearts Without Borders.



Bishop Serges Nsabimana became President of Foursquare Burundi in 2017 and serves as the current Hearts Without Borders Project Director.